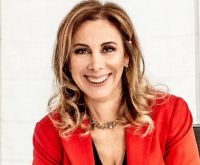 Manuela Stefoni
https://reporter.wrep.eu//stefoni.manuela.9137
---
WREP in corso di certificazione ...

9137
STEFONI
MANUELA
- - -
ROMA (RM) - IT
---
Componente della Commissione Strumenti per lo sviluppo nazionale ed internazionale delle imprese dell'ODCEC di Roma Componente del Consiglio Direttivo di ICC Italia;
Member of Commission for Companies Internationalization and International commerce - ICC International Chamber of Commerce - Italy. Member of the Commission "Domestic and International Development means" of the "Ordine Dottori Commercialisti di Roma".
Solid background in International company's localizations, start-up projects. International Real estate projects. International HR policies, cross border investments. Experienced in handling international activities supervising civil and tax law.

Articles on overseas financial income tax topics, Tax and finance topics, Stock Plans, international policies.
Teaching qualifications at Master in International Tax Law at University of Rome La Sapienza in cooperation with the "Scuola Superiore dell'Economia e delle Finanze" and other Masters.
---